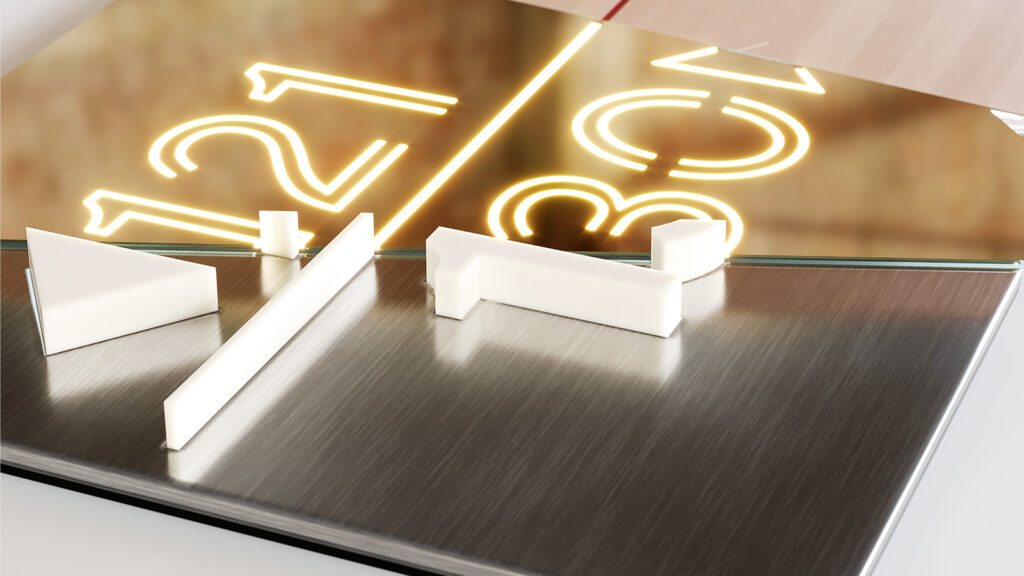 How do we manage customization
In the era of globalization, corporate choices are increasingly oriented towards strategies aimed at satisfying each specific customer request. In our opinion, the correct way is to make him feel unique. The goal is "to produce goods and services that meet the needs of each customer, with whom the company must cultivate an individual relationship". All Futility creations are based on the total customization of each product, based on the customer's indications, this leads to satisfying the need for exclusivity of each brand. To do this you need a lot of flexibility and knowing how to actively interact with customers. With this method Futility gets to know its customers individually, identifying their tastes.
Emotional aspects of personalization
The personalization of the product involves for the customer the bringing into play numerous emotional aspects, such as the involvement in obtaining the best solution, which will be made to measure.  And satisfaction can only emerge from having taken an active part in the style process of one's product, created with creativity and therefore made unique. The beneficial sensation of keeping up with the times is restored, projecting an idea of modernity.
If the choice of the brand is an expression of oneself, the personalization of a product enhances diversity, transforming a product into a unique and exclusive object. Futility therefore leaves available to customers the possibility of customizing their product to obtain a unique product of its kind. This means owning a brand. And through the design of Futility, you get the opportunity to tell and bring emotions to life.